Product Line
We provide various solutions to resolve customer's business theme.
If you have any inquiries, please contact us.
Firewall

paloalto
Mitigate security risks by providing visibility and control over threatening applications.
By consolidating multiple security devices into one unit, it contributes to the reduction of safety costs.
---

Anti-SPAM

Barracuda
Ensuring business continuity while defending against email-based attacks
A full-featured and comprehensive email security solution.
Monitoring Server



Nagios
Comprehensive open source software for monitoring various systems and network services.
Notify the user immediately when a problem occurs or is resolved. With the use of various plug-ins
Various server functions can be checked.
---
Setting File Genetarion tool for Nagios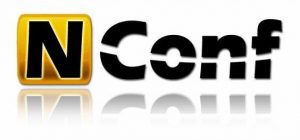 NConf
Nagios configuration file generation tool.
Sharing Files



SEDES
A safe and secure high-capacity file transfer system that can be operated at your site.
Administrators can query user information, access log management, and list of sent files.
---
File Server



QNAP
High-performance NAS: tiered storage, application-based partitioning and network traffic distribution
Click here for more details.
Vehicle Despatch Management System

PC system for the tourist bus industry. This system is suitable for bus operations such as reservation reception, crew and bus arrangements, sales statistics, and collection management, etc. It comprehensively supports ETC data intake, sticker printing, and linking with the payroll system, etc.
Virtuarization of Servers and Cliants
Virtuarization of Servers and Cliants



vmware
Improve IT agility, flexibility and scalability by virtualizing servers and clients.
Rapidly deploy workloads, improve performance and availability, and automate operations.
It also facilitates IT management and reduces the cost of ownership and operation.
Video Conferencing System 


Vidyo™
A video conferencing system that can be used in a variety of communication situations.
High sound quality, low latency, infinite number of users, etc. to increase productivity and reduce costs for corporate operations
and others. Both cloud-based and on-premise systems are available for consultation.
Click here for more details(Japanese only).
---
Click here for STC's Product line leaflets.