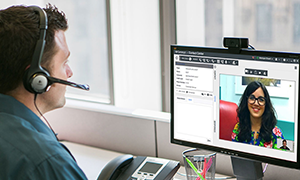 STC Video Conference Cloud Service
Free 14 days
trial
You can try high quality video conferencing for 2 users for free!
If you wish to use the service, please read the Terms of Use and apply using the inquiry form or application form. *
*By applying, you are deemed to have agreed to the terms of use.
*The terms of use and application form are only available in Japanese.
How to apply for a free trial
Easy application from the web
▼
A representative from our company will contact you.
▼
Start your 14-day trial!

*1 There will be no automatic transfer from free trial to paid service unless you order.
*2 The trial will be available within about 3 business days after the completion of our reception.
Click here to make an inquiry or apply for this contract.
---
What is Vidyo™️?
mode of use
Various products
Recommended environment
Recommended equipment
Prices and Plans
How to use the service
Features of our support system
Demonstration room
Various simple manuals
Voices of customers
Contact Us
What is Vidyo™️?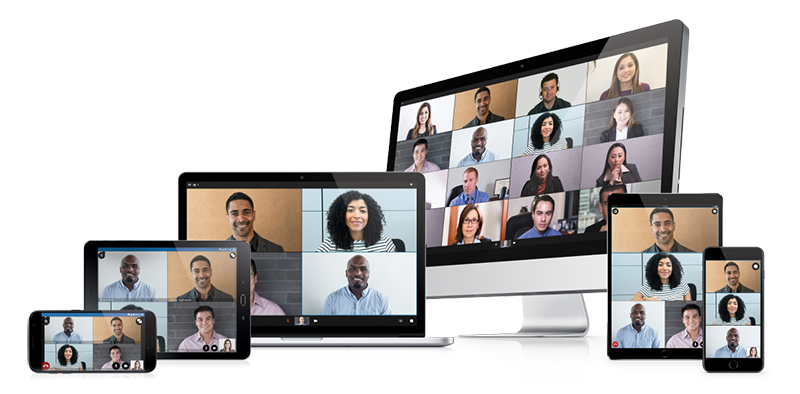 Vidyo™ is a multifunctional and versatile video conferencing system for any communication situation.
You can experience solutions that increase business productivity with high image and sound quality, low latency, and an infinite number of users. The introduction of the system can be expected to have a variety of effects to improve operational efficiency.
・Cost Reduction
・Accelerated Decision Making
・Meeting with domestic and overseas offices and a large number of people
 Click here for a leaflet of Vidyo products [Japanese only]

Mode of use
Cloud
STC's Vidyo Conferencing Cloud Service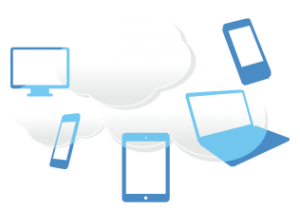 4,000 yen
per user per month
[excluding tax]*
*At least 2 users / No reuse of ID
No initial investment required (if you have a headset or PC)
No operating costs
Contract unit: 1 year
Up to 25 people per tenant can be connected at the same time.
Various products
VidyoDesktop™
Win/Mac
You can use video conferencing from your PC.
Documents can be shared [can be displayed on a second monitor] / 9 screens (own image + 8 screens) can be used for meetings.
*In the case of cloud computing, the number of licenses per contract is available for free.
*On-premises: The number of available units varies depending on the configuration.

---
VidyoMobile™
iOS/Android
Communication using a variety of mobile devices such as smartphones and tablets
Can be used with your mobile device/view shared content.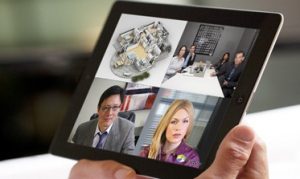 ---
VidyoWeb™
Win/Mac
By using a guest link issued by a user with a Vidyo™ account, the account can be
Users who don't have one can join a video conference from a web browser.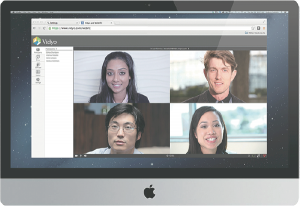 ---
VidyoRoom™
Dedicated video conferencing machine with excellent operability.
・Installed in a conference room
・Large screen/video sharing
・Models: VidyoRoom™ HD2, HD3, etc.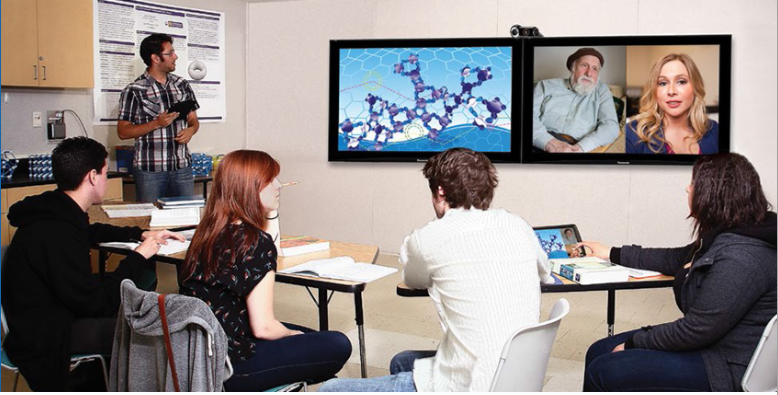 Recommended environment
VidyoDesktop™
OS

※

Windows

10 ,8.1 , 8 , 7

Mac

OS X 10.6 or higher

Linux

・Debian 7.0




・Fedora Core 18, 19




・openSUSE 12.2, 12.3




・Red Hat 6.1, 6.3




・Scientific Linux (SL) 6.1, 6.3




・Ubuntu 12.04, 12.10, 13.04, 13.10

Bandwidth

 Up/Down

 Minimum 1.5 Mbps (per concurrent user)
※ Recommended PC Specifications:Core i5 or more, Memory 8G or more
VidyoMobile™

Device

iPhone
iOS 8.0 or later.
iPod
iPad
iPad Mini
iPad Air
Android
Android 3.0 or later
 Bandwidth

Up/Down
Minimum 1.5 Mbps (per concurrent user)
VidyoWeb™

OS

※

・Windows 7 32-bit and 64-bit




・Windows 8 32-bit and 64-bit




・Windows 8.1 32-bit and 64-bit




・Mac OS 10.6 or later

Browser

・Chrome Ver. 42 (windows32bit, Mac 64-bitのみ)




・Firefox Ver. 38




・Internet Explorer 9 32-bit (Windows 7)




・Internet Explorer 10 (Windows 7 and Windows 8)




・Internet Explorer 11 (Windows 7 and Windows 8.1)




・Safari 5.1.10(Mac OSX 10.6.8)




・Safari 6.1(Mac OSX 10.6.8, 10.7.5, 10.8.5)




・Safari 7.0.6 (Mac OSX 10.9.4)
※ Recommended PC Specifications:Core i5 or more, Memory 8G or more
VidyoRoom™

Bandwidth*

UP

Up to 6 Mbps
・720p or 1080p@60fps

DOWN

Maximum receiving bandwidth of 40 Mbps
・Up to 6 Mbps for 1080p streams
・Up to approximately 3 Mbps for 720p60 streams
・Up to 700Kbps for 360p30 streams
*This is an approximate calculated value that takes into account the number of screens displayed.
Recommended equipment
Headset, etc.
Click here for more information about headsets, etc.
Camera

manufacturer

SONY

model

SRG-120DU

use

Full HD swivel camera with USB3.0 video output

standard price

290,000 yen(excluding tax)
Microphone & Speaker

Camera & Microphone speaker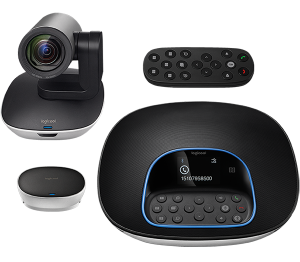 If you have any questions about the details or other recommended equipment, please contact us.
Prices and Plans
For product pricing and plans, please see the Vidyo™ product leaflet [japanese only].
Please contact us for a detailed quote.
How to use the service
[1]14-days free trial
Application
▼
Issuing a trial ID
▼
14-day free trial starts!
---
[2]Official Contract
Application
▼
Formal use procedure
▼
official start of use
▼
Issuing invoice
▼
Automatic renewal of the service (every 1 year) *
*In case of discontinuation of use, please contact us at least 3 months before the automatic continuation.
Click here for the details of the free trial and the flow of use of this contract. [Japanese only]
Features of our support system
A dedicated contact person is available.
STC staff are familiar with the Vidyo™ conferencing system's operation and functionality through their daily use of the system as users.
Qualified Vidyo™ staff
Our certified, qualified and skilled staff will assist you in every way possible.
Enhanced verification environment
A full range of facilities enables us to perform verification under various assumed cases. We will answer your questions about peripherals and configurations at the time of product introduction.
Vidyo Headquarters Connections
In addition to our day-to-day support, we are able to respond to any inquiries you may have through our communication with Vidyo Japan and Vidyo's U.S. headquarters.
Click here to see the features of our support system.[Japanese only]
Demonstration Room
A demo room for the Vidyo™ Conference System is available in the STC headquarters office. Please feel free to contact us for more information.
Click here to access.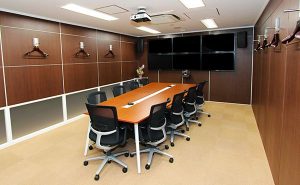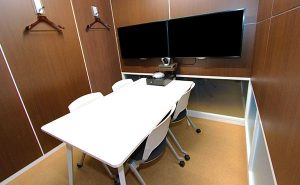 Various simple manuals
*Japanese only
Voices of customers
Seiwa Electric MFG. CO.,LTD.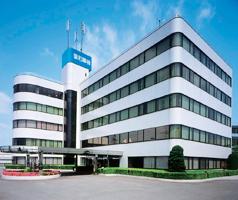 Comfortable video conferencing with domestic and international locations!
Contributes significantly to cost and travel time reduction
We have been using another company's video conferencing system for many years at four domestic locations and one overseas location. The previous video conferencing systems had a lot of problems with "image interruptions", especially when conducting video conferencing overseas, and some days were completely unavailable.
We decided to replace the system with a video conferencing system made by Vidyo™ because of the huge cost of hardware replacement and the high cost of using it in a mobile environment.
Click here to see the company's website
Teisankanko-Bus Co., Ltd.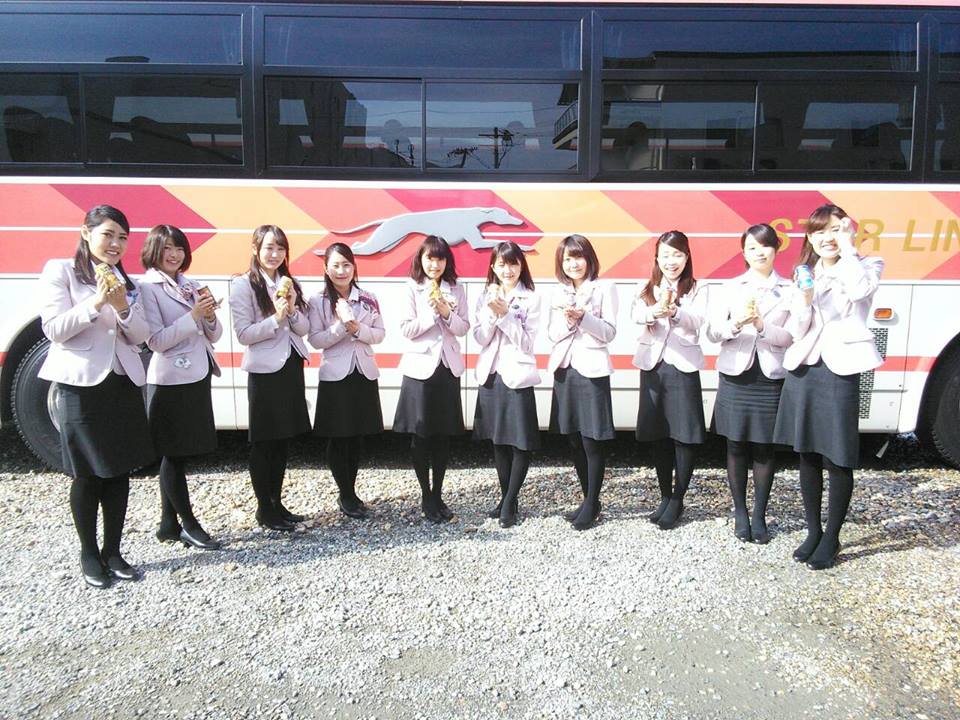 Mainly used for regular meetings, operation meetings, etc.
We use it to share information within the company.

This was the first time to introduce video conferencing, but we had a trial period so that we could carefully examine the use of the system. In addition to our staff's understanding of the new system, the staff in charge at Seiwa Technology cooperated with our staff to follow up with each site on a regular basis. I think you should definitely take advantage of the free trial before the introduction.
Click here to see the company's website.
Contact Us
Please contact us if you have any questions or concerns, or if you would like to discuss the equipment configuration, estimate, demonstration, or application for this contract.
External site:Vidyo™